Welcome Cervin's Newest Partners -
Daniel Karp & Mila Ferrell
2022 is off to a big start here at Cervin. Along with the new year, we welcomed two new Partners Daniel Karp and Mila Ferrell.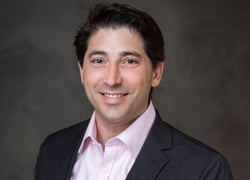 Daniel is focused on investments in Enterprise Infrastructure, across Cloud-native infrastructure, DevOps, ITOps, developer tools, cyber security, networking, data management, and open-source-first enterprise motions. Before joining Cevin, Daniel led Investments and Acquisitions for multiple billion-dollar domains at Cisco, including Networking, Cloud and Data Centers.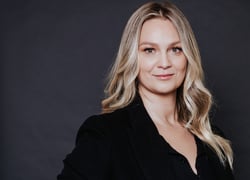 Mila is focused on investments in companies that will define the future of work and shape fintech infrastructure in the next decade and beyond. Before joining Cervin, Mila spent four years at Zoom as a founding member of the Product team. She is credited with designing the app and delivering a delightful user experience to more than 300 million users worldwide.
Portfolio Company News
We are pleased to share that the hard work of our founders and their teams is widely recognized by the market, as their companies have successfully raised follow on rounds.

Celona - Raised a $60 million Series C round of funding. Digital Bridge led the round with participation from all of Celona's existing investors: Lightspeed Venture Partners, Norwest Venture Partners, NTTVC, Qualcomm Ventures and Cervin.





CloudApp - Raised a $9.3 million Series A round of financing. Grayhawk Capital and Nordic Eye led the round with participation from Kickstart Fund, New Ground Ventures, Bloomberg Beta, Peninsula Ventures, Forward VC, and Cervin.




AiFi - Closed a $65 million Series B round of funding. AiFi's retail partners Aldi, Zabka, and Verizon Ventures, which is enabling the company to utilize 5G technology, participated in the round.
In Q1, we welcomed two new companies to our portfolio: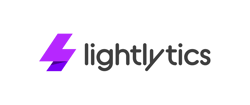 Lightlytics is a SaaS platform that helps companies code and deploy configurations faster and safer from plan to cloud. The platform creates a real-time simulated model, or "Cloud Twin", of the production environments across the entire cloud-native stack that simulates all configuration changes. Developers and engineers can then use this model to automatically predict, preempt, and prevent critical business disruptions caused by infrastructure changes. In March, they announced a $26 million Series A round of financing. The round was led by Energy Impact Partners (EIP), with participation from Cervin and previous investors, TLV Partners VC and Glilot Capital Partners VC. Lightlytics has raised $30 million to date.

ArmorCode is an early entrant in the AppSecOps (Application Security Operations) space. They are an AppSec Force Multiplier™, not just scaling Application Security Posture Management (ASPM) but also scaling compliance and vulnerability management, and DevSecOps workflow automation all from a single platform; without the need to significantly grow the team, tools, or training. In January, they announced a $11 million Seed round of financing. Cervin led the round with participation from Sierra Ventures, Tau Ventures, and several individual investors.
The quarter was also marked by a significant exit: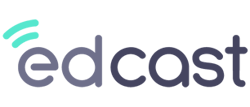 EdCast has been acquired by Cornerstone OnDemand, a leader in adaptive cloud-based HR software solutions. Together Cornerstone and EdCast will accelerate innovations in experiential learning, content and skill building, and a unified and scalable talent infrastructure to create the next generation technology blueprint for the future-ready workforce. We are fortunate to have had the privilege of being Karl's partner since the inception of EdCast. Congratulations on building the industry's best Learning Experience Platform. And good luck for your continued global expansion with Cornerstone OnDemand.