In the competitive, ever-evolving digital marketplace, the valuable role of user research in creating effective customer experiences online has become clear to many businesses. However, too often, product, design, and digital marketing teams are using research methods that rely on the anecdotal feedback of a handful of users. WEVO eliminates the risk of making significant decisions based on a sample size that may not accurately predict the behavior of the wider audience.
WEVO, a customer experience platform to optimize digital experiences before going live, provides statistically significant validation. WEVO assembles a large panel of individuals in the target audience and aggregates their feedback, measures against industry benchmarks, and delivers actionable recommendations from expert analysts.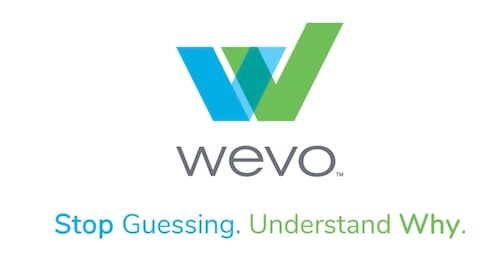 A new way to conduct user research
WEVO is uniquely positioned at the intersection of qualitative and quantitative customer experience testing. Traditional methods of user research such as A/B testing, surveys, and focus groups that can uncover the qualitative what of customer behavior (what they liked, what they clicked on, what they didn't) -- help companies undertake needs assessment after an experience is launched. WEVO changes the game by providing a pre-live measurement of digital experiences, while also providing an understanding of the underlying "why".
By leveraging human augmented-AI that makes the process of collecting and analyzing feedback fast, accurate and affordable, WEVO makes it possible for organizations to conduct user testing at scale. And, there is no special training or research background required. WEVO democratizes research and empowers product, design, and marketing teams to better understand their customers by conducting their own tests and accessing meaningful insights -- all before going live.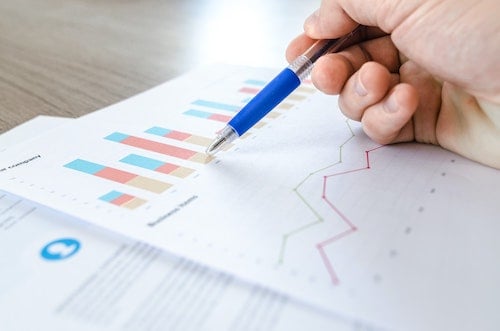 Photo by Lukas from Pexels
In practice, this means that organizations can develop a culture of experimentation that gives them the freedom to be more creative while minimizing risk. By quickly and easily pinpointing the UX, design, and content that is effective, they can optimize digital experiences early and eliminate iterations and coding down the road. On live sites, WEVO insights provide a new lens through which to understand performance. While site analytics can indicate where people are abandoning the page or journey, WEVO can go further by pinpointing why.
"Based on the insights and feedback WEVO provided, we were able to create a site that enhanced action-oriented user experience. Visitors are now staying on our site longer and engaging more." - Marketing Manager, University of Central Florida
WEVO does not require any technical integration nor does it collect any PII or customer level data -- which is becoming one of its greatest benefits to customers to enable optimization in the cookie-less future.
When research becomes accessible in this way, everyone benefits.
There's no need for teams to choose between fighting for a slice of the research budget or foregoing testing entirely to rely on gut feeling. Validating and optimizing digital experiences before going live leads to better business outcomes and more engaged customers. Learn more at www.wevoconversion.com.