Slapdash - a re-think of how people work with their cloud applications, with a focus on speed - recently announced that they have raised $3.7 million in seed funding. Cervin Ventures participated in the round along with S28 Capital, Quiet Capital, Quarry Ventures, UP2398, and Twenty Two Ventures. Angels participating in the round include co-founders at companies like Patreon, Docker, and Zynga.
Slapdash is a new type of tool that allows people to achieve day-to-day knowledge work tasks (find a document, join a meeting, create a lead, find out who's who) order of magnitudes faster. Once Slapdash is installed, people can connect 30+ commonly used applications (including Slack, Zoom, Jira and G Suite) to unlock blazing fast unified search as well as the ability to perform common actions across the connected apps.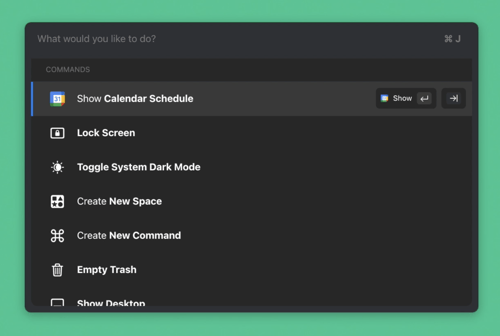 Why we invested
With the sheer amount of data spread over multiple SaaS tools, it is becoming increasingly difficult for employees to find and act upon data today. Innumerable hours are lost in searching disparate tools or waiting for colleagues to point to or resend the same data. Even more time is lost as employees perform the same set of manual tasks daily.

We saw a new operating system for work in Slapdash. We saw new ways that employees could find and interact with their company's data in fast and powerful ways. We saw an extremely user-friendly, high-performing, and scalable set of tools to tackle the problems previously mentioned. Couple that with a 5-star experienced team, and you have all the ingredients of a category dominating investment. We look forward to joining them on their journey.