2022 in Review
2022 was a very eventful year at Cervin. We welcomed new team members and portfolio companies and participated in funding rounds for existing companies. Here are some highlights from 2022:
Investments and Team
We are pleased to share that the hard work of our founders and their teams is widely recognized by the market, as their companies have successfully raised follow on rounds.

- AiFi - Raised a $65 million Series B round of funding.
- Celona - Raised a $60 million Series C round of funding.
- Arkestro - Raised a $26 million Series A round of financing.
- Anvilogic - Raised a $25 million Series B round of financing.
- Airgap Networks - Raised a $13.4 million Series A round of financing.
- CloudApp - Raised a $9.3 million Series A round of financing.

In 2022, we welcomed amazing new companies to our portfolio:

Bolster, an automated digital risk protection company, announced a $15 million Series A round of funding led by Cervin, Liberty Global Ventures, and Cheyenne Ventures with participation from previous investors Thomvest Ventures and Crosslink Capital.

Lightlytics is a SaaS platform that helps companies code and deploy configurations faster and safer from plan to cloud. In March, they announced a $26 million Series A round of financing. The round was led by Energy Impact Partners (EIP), with participation from Cervin and previous investors, TLV Partners VC and Glilot Capital Partners VC. Lightlytics has raised $30 million to date.

ArmorCode is an early entrant in the AppSecOps (Application Security Operations) space. In January, they announced a $11 million Seed round of financing. Cervin led the round with participation from Sierra Ventures, Tau Ventures, and several individual investors. In November, they also announced a $14 million Series A round of financing led by Ballistic Ventures.

OwnID is a passwordless authentication platform for websites and apps. By focusing on eliminating friction in registration and login, OwnID makes authentication more secure, democratizes distributed identity-based Authentication and improves end-users' digital experiences with large consumers-facing brands. Cervin led their Seed II round longside Mayfield, an existing investor, and new investor, GTMFund.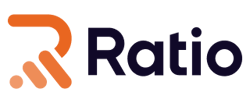 Ratio, a platform combining payments, pricing, financing and checkout into one platform, announced $411 million in equity and debt funding. The new funding includes $11 million in equity raised in late 2021 and a $400 million credit facility for customer financing. Investors in the round include Cervin, Streamlined Ventures, 8-Bit Capital, HoneyStone Ventures and a group of individual investors.

Flightcontrol, is a platform that makes it easy to deploy scalable, secure applications without devops. It provides a Heroku-style deployment experience on a company's own AWS account. This removes the traditional tradeoff between being easy to use or having full control and scalability. Cervin invested in their recent Seed round.

Coast helps API-first companies turn documentation into interactive product demos. With Coast, sales teams can instantly demo what can be built with their API, branded to any given prospect. Cervin invested in their Seed round.

Vendelux's AI platform enables marketers to maximize the impact from the event marking channel by allowing them to accurately forecast which sponsors and attendees will be at upcoming events, trade shows, and conferences worldwide. Cervin invested in their Seed round.


The year was also marked by two exits:
- EdCast was acquired by Cornerstone OnDemand, a leader in adaptive cloud-based HR software solutions. Together Cornerstone and EdCast will accelerate innovations in experiential learning, content and skill building, and a unified and scalable talent infrastructure to create the next generation technology blueprint for the future-ready workforce.


- Slapdash, an early pioneer in the SaaS chaos management space, was acquired by ClickUp, which offers a suite of applications from Tasks, Goals, Documents and more. ClickUp is a very fast growing company and just raised $400 million at a $4 billion valuation in 2021.


In 2022, we welcomed two new partners Mila Ferrell and Daniel Karp.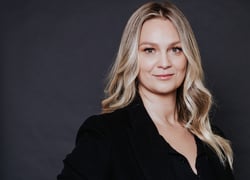 Mila is focused on investments in companies that will define the future of work and shape fintech infrastructure in the next decade and beyond. Before joining Cervin, Mila spent four years at Zoom as a founding member of the Product team. She is credited with designing the app and delivering a delightful user experience to more than 300 million users worldwide.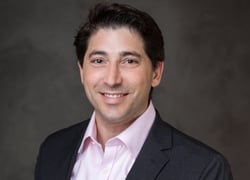 Daniel is focused on investments in Enterprise Infrastructure, across Cloud-native infrastructure, DevOps, developer tools, cyber security, networking, data management, and open-source-first enterprise motions. Before joining Cevin, Daniel led Investments & Acquisitions for multiple billion-dollar domains at Cisco, including Networking, Cloud & Data Centers.
The Cervin Team's 2022 Predictions
In 2022, our investment team shared the industry trends and investment areas they were excited to track. We predicted that as the Fed raises interest rates and tightens the money supply throughout the year, the markets will be even more volatile than in 2021. There will be 3 - 4 interest rate hikes in 2022. However, given the relatively solid state of the economy and the increasing reliance of Enterprises on technology, our investment areas will continue to thrive.
We also predicted that valuations in venture will begin to stabilize and start their slight descent towards normalcy, at least at the later stage. Public technology company's stock will revert to the mean, and high growth SaaS stocks will likely be 20%+ of their peaks. Two of the three - Tiger, Insight, or Softbank will stop being as aggressive as they were in 2020 and 2021. As a case in point, CBInsights reports that Tiger made 328 investments in 2021, and 107 in Q4'21 alone, so it is unlikely that they keep up this frenetic pace.

Grade assigned to state of the market predictions at the end of 2022: B+

To read more of our predictions and see how they stacked up to reality, visit our blog.


The Cervin Team's 2023 Predictions
2022 was a very interesting year for the enterprise application, infrastructure, and tools spaces. We're hopeful that 2023 will have even more exciting things in store. Our investment team shares the industry trends and investment areas they're excited to track this year.
State of the Market
We see the entire VC market getting smaller due to reduced cash flow across the board and lowering valuations. With so much money sitting on the sidelines as dry powder and with entrepreneurs needing capital to get through the year, we see investment numbers rebounding in 2023, granted at much lower valuations than in 2020 and 2021. Metrics that will be especially important to keep an eye on moving forward will be burn rate and magic number, even at the early stage, as "growth at all costs" becomes irrelevant.
Mergers & Acquisitions
M&A will raise its roaring head, but that won't save all from the bloodbath. With valuation multiples coming back to earth, strategic acquisitions will be back in the market shopping for complementary assets which would be more affordable. This will create an opportunity for companies to consider an exit path, rather than test the water of a cooling market. Two material issues will hinder the M&A market.
1. Financial buyers are likely to be materially handicapped by a nearly shut-down leverage market. While PEs like Thoma Bravo recently raised large funds, for the most part, the PE market will not be as active as some would wish, since buyers depend on leverage buyout loans, which is a market that halted much like the growth-stage category. Therefore, those takeouts would not save the many dwindling valuation public assets and the overvalued paper-unicorns.

2. Segment Cohorts ballooned. In recent years, the cohort of competitors in promising spaces skyrocketed from traditionally having 4-5 venture-backed pure-plays, to dozens of companies competing for the same customer sets and $$$s (DSPM, MLOPs or supply-chain security, anyone?) M&A is a dangerous game of musical chairs. The supply side of assets grew but the world of acquirers hasn't materially. From Q1 and increasingly throughout the year, we will see these consolidations and forced liquidations taking place.
Enterprises Cutting Costs
Enterprises will look to cut costs and only purchase solutions that either a) save them money or b) accelerate revenue growth. Discretionary budgets for nice-to-have software applications will shrink dramatically or disappear. As a result of this trend, AI/ML tools whose value proposition falls into the cost-cutting category will enjoy frictionless rapid adoption.

Layoffs and hiring freezes across the tech sector will limit career options for tech employees. In the absence of job opportunities at stable and profitable companies, a lot of talented and highly skilled professionals will be willing to take more risk and join early-stage startups. This will benefit the seed-stage ecosystem immensely.
Unicorns
Many unicorns will prove that they never had horns. They will be subject to crushing down rounds and many will fail. However, out of the ashes of the dead unicorns, more than a few behemoth companies will emerge. We have seen this before. The dotcom crash of 2000 and 2002 killed many companies. However, from that we saw Amazon, eBay, Yahoo, and eventually Google emerge. This time there will be more of these companies. It's going to be exciting to watch!
Hybrid Work
Knowledge workers will never go back to working solely from the office for 40 or 50 hours a week. However, with a few exceptions, working only from home will not be sustainable. Careers cannot be built from home. It is very important to have face time with the team, at least on a semi-regular basis.
Enterprises will increase their reliance on technology to compete better. They will increase their use of data to drive their decisions. They will be increasingly paranoid about cyber threats. This will continue to create opportunities in the Enterprise market.
DevOps
Is 2023 the year that DevOps dies? - no, it's just using a new moniker. During the course of the year, the topic of the long-term viability of the practice was hotly debated. Some in the market claimed the practice got bloated and increasingly inefficient. In many cases, DevOps was blamed as a development and maintenance bottleneck. And while Tools were created and enhanced to improve the efficacy of the practitioners, new solutions emerged, which were supposedly created to replace the practice all together, such as Internal Developer Tools and Infra/Backend-as-a-Service. Companies started rallying around new teams such as platform engineering and Site-Reliability Engineering (SRE). And while all of these are nuanced approaches, they represent just that - different (and somewhat blurred) flavors of the necks to choke when a downtime or low velocity occurs.
More Grifts
Will the next grift please stand up? 2022 is the year when a few hot air balloons blew up (NFT, FTX, Cellium, SPACs). The commonality of those is that the hype around them faded quite rapidly (hype cycle of months-to-years compared to public fallouts which took days-to-weeks). 2023 is shaping up to be yet another one where some grifters would be uncovered. Lamentably, those revelations would continue to happen way too late in the process, and end up hurting even those investors who are perceived as segment savvy.
We're looking forward to all of the exciting developments and opportunities that 2023 has in store.