Reflections on the Market
The first six months of 2022 have been tumultuous, to say the least. While the entire market has suffered, the technology sector has had an outsized share of declines. High-flying growth software stocks are the hardest hit. 50% of the NASDAQ is down 50%, and 25% is down 75%.

The valuation of startups was not sustainable. There was too much money offered with too little due diligence. New frameworks were created to justify these nonsensical numbers, with excuses like the "Total Available Market is too big." or "This team can easily grow into this valuation." or "You just don't understand how massive they can be."
Public markets joined this craziness. Numerous companies were valued north of $50B. Free money exacerbated the problem - no opportunity was too obscure to pass up. Seed rounds of $100M were commonplace. Single investors were deploying $500M a year. Perhaps the surest sign of the bubble was when celebrities started venture capital funds and when VCs were deploying their entire Funds in a year at peak multiples.
On the private market side, recent reports from both CBInsights and Pitchbook report that the fundraising environment has declined - the total Global funding for Q2 '22 was $108.5B, down 23% QoQ - the largest drop in a decade. US Venture Capital allocated $62B, the first time since Q4 2020 that less than $77B was allocated. That said, $144B has already been allocated to startups in the US in the first half of this year, which is similar to the total amount allocated in 2018 and 2019. This is likely due to the fact that there is $230B of dry powder in VC. The seed market, specifically, remains strong and we expect that to be the case for the remainder of the year.
At Cervin, we are more excited than we have been in years. Our disciplined entrepreneurship approach has led us to have companies and founders that have run their operations in a very capital-efficient manner. We expect to have no write-downs as a result of this slowdown - our companies may not do well in their normal course of business, but it won't be because of the changing market conditions. Furthermore, we believe that the best entrepreneurs and teams with the best ideas will emerge. We will be able to invest at fair valuations - as the flood of easy money leaves the market. However, this will take some time as there is a lot of dry powder - but the process has begun.
Portfolio Company News
We are pleased to share that the hard work of our founders and their teams is widely recognized by the market, as their companies have successfully raised follow on rounds.



Arkestro - Raised a $26 million Series A round of financing. The round was led by NEA, Construct, Koch Disruptive Technologies (KDT) and Four More Capital, a division of Henry Crown & Company. Existing investors Cervin, Correlation, El Cap, Forum, Illuminate, and Tenacity participated as well.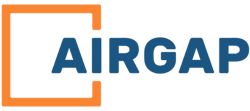 Airgap Networks - Raised a $13.4 million Series A round of financing. The round was led by Storm Ventures with support from all existing investors including Cervin, Engineering Capital, and Sorenson Ventures. Individual investors Manoj Apte, Josh Leslie, and Robert Tinker also participated.
Other Portfolio News:
- Celona partnered with Google Cloud to offer enterprises a turnkey private 5GLAN solution running on Google Distributed Cloud Edge.
- Folloze launched their Buyer Experience Platform 3.0, which empowers every B2B marketer with the insights and tools to engage buyers and drive growth in a digital-first marketplace. They also entered into a strategic partnership with repliCMO to create new B2B revenue solutions that help enterprises in the Asia-Pacific region.
- Privacera was named to the CRN top 10 cloud startup list for 2022.
- LaunchDarkly won the CODiE award for Best DevOps Tool. The Software & Information Industry Association (SIIA) CODiE Awards are the industry's only peer-reviewed awards program.
- Airgap Networks was a winner for Best Product Micro-segmentation and Hot Company Remote Workforce Security at the 2022 Global InfoSec Awards.
- Anvilogic announced a partnership with Snowflake. The company was also awarded the Global InfoSec Award for Most Innovative Threat Detection, Incident Response, Hunting, and Triage Platform and the Fortress Cyber Security Award for Threat Detection Product.
- ArmorCode was named as one of the Top 10 Vulnerability Management Solutions Companies of 2022 by Enterprise Security and selected as a 2022 TiE50 Winner in the prestigious TiE50 Awards Program. CEO Nikhil Gupta joined Jill Malandrino on Nasdaq TradeTalks to discuss cyber trends and the solutions ArmorCode provides.
- Arkestro was named the Value Leader in the Spend Matters Spring SolutionMap in the category of sourcing. SolutionMap ranks participating vendors based on 500+ RFI requirements across 10 source-to-pay module and suite technology categories, as well as customer feedback.
- StackShare reached a huge milestone - over 1,000 companies are now using StackShare Enterprise. It is the world's first Tech Stack Intelligence platform - providing real-time visibility into all internal developer tools, services, and packages.
- Catch&Release launched a creative agency under the C&R umbrella, Creativelab. It is the first full service agency that exclusively uses found content as its medium.
- Paystand launched their new DeFi Corporate Card, the first business expense card with native crypto rewards. The card lets businesses earn bitcoin rewards with each purchase, rather than requiring them to go back and redeem their earned points.
- AiFi was selected as a finalist in FastCompany's annual list of World Changing Ideas for their work with Choice Market on creating autonomous stores for underserved populations. Co-founders Steve Gu and Ying Zheng were also featured on the Top 100 Retail Technology Influencers list.